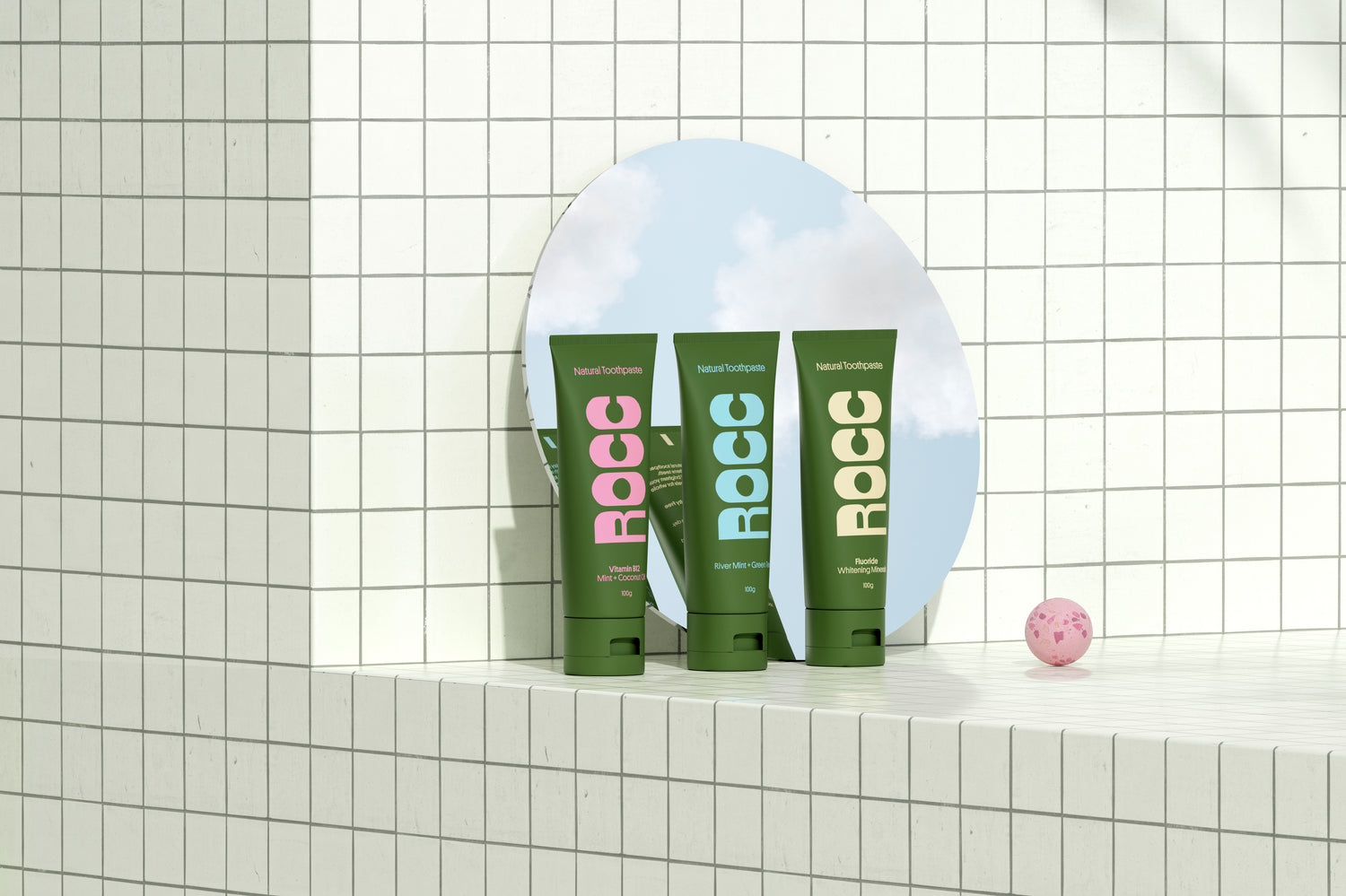 Made with Biodegradable tubes
Our game-changing biodegradable toothpaste tube breaks down in an estimated 6 - 10 years, compared to 500 years for the average toothpaste tube.

We know this because it's been third-party tested and verified.

The cherry on top? It is designed to not turn into microplastics.

Clean teeth now come with a clean conscience.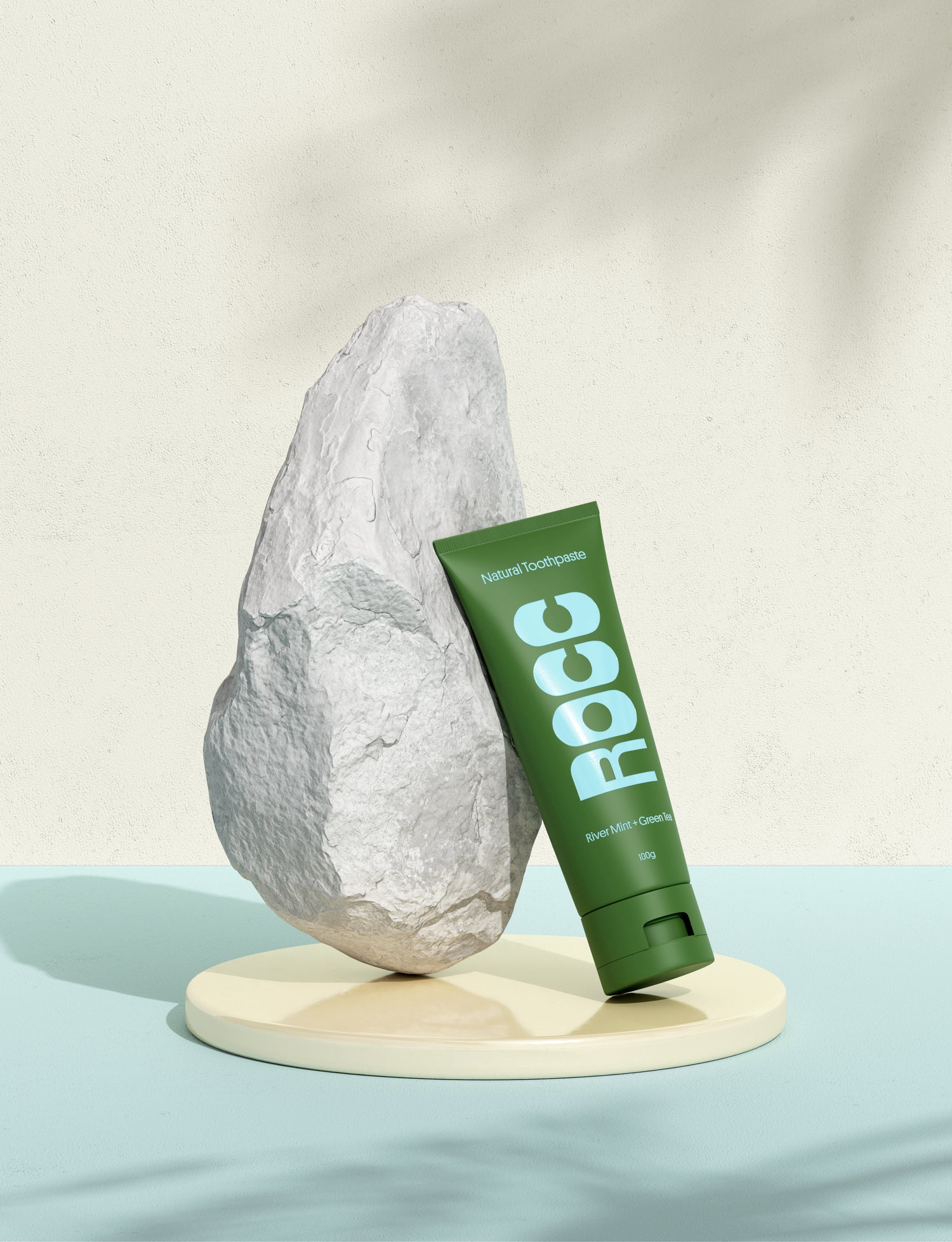 Seriously Sustainable
We think about our footprint, almost as much as our teeth.

Every year 1,500,000,000 toothpaste tubes enter landfill. And live there for 500 years. Read that sentence again.

We researched our butts off to find a better way to make paste, and we did it - the ROCC biodegradable toothpaste tube. The first-of-its-kind in Australia.

We don't stop there - every single element of our packaging is designed to be disposed of sustainably.

Amazing brushing experience, minimal earth impact. That's the ROCC promise.
SHOP THE RANGE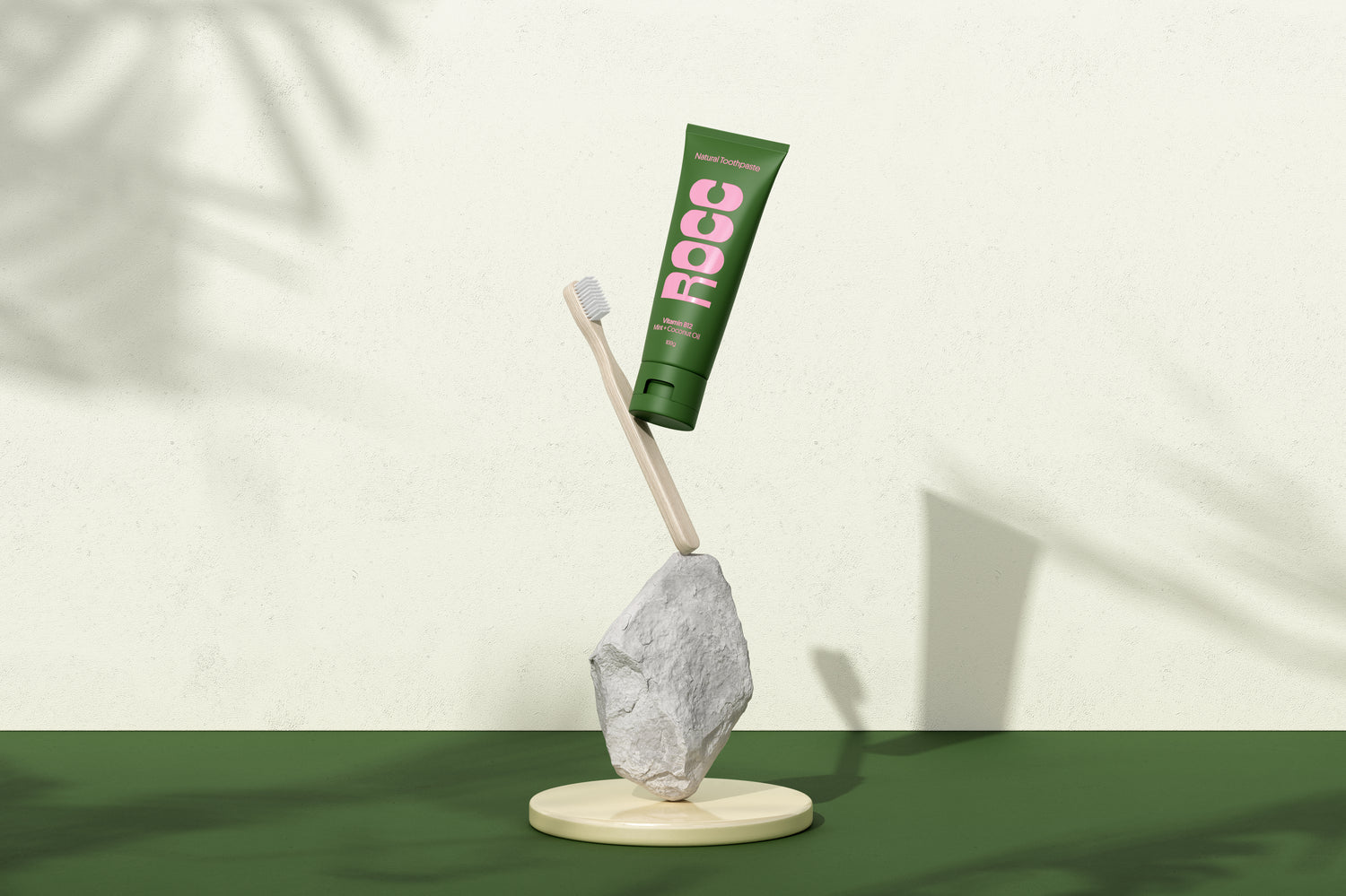 Considered Design
ROCC products are thoughtfully designed for performance, with minimal impact on the earth.

- Our toothpaste cap and boxes are recyclable.
- Our shipping box is made from 100% recycled material and are recyclable. The paper-stock is sustainably sourced.
- See us in the supermarket? Those shelf ready trays are recyclable too.

We're always looking for ways to improve, so keep an eye on our socials for more announcements on how we're doing better.